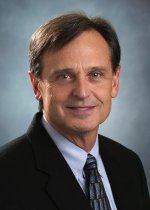 Locations
Location: Pulmonary & Critical Care – Arlington Blvd
1850 W. Arlington Blvd.
Greenville, NC 27834
Office: 252-413-6289
Fax: 252-752-0927
Specialities
Pulmonary & Critical Care
Biography
Dr. Dietrich graduated from The George Washington School of Medicine with honors. He completed his postdoctoral internship and residency in Internal Medicine, as well as his fellowship in Pulmonary Medicine, at Walter Reed Army Medical Center in Washington, D.C. He served at Letterman Army Medical Center in San Francisco, CA before he went into private practice. He joined Physicians East in 1991. Dr. Dietrich is board certified in Internal Medicine, Pulmonary Diseases, Critical Care Medicine, and Sleep Disorders and is a Fellow of the American College of Chest Physicians and a member of the American Academy of Sleep Medicine. To schedule an appointment with Dr. Dietrich, please call 252-413-6289.