At Quadrangle Endoscopy Center, we strive to make your experience as comfortable and easy as possible. In this section, you can find general instructions for before, the day of, and after your visit. These instructions help make procedures go more smoothly and improve the reliability of the results. To review these instructions, select them from the navigation and search for your procedure.
General Office Policies
Please arrive at the time indicated in your prep instructions
Please have all forms completed prior to your appointment
There is no smoking in or on Physicians East property
Forms & Documents
To reduce your wait time and assist our administrative staff, please review and complete the following forms and documents prior to your appointment. If you have any questions, please contact us today. Physicians East patients do not need to complete the Authorization to Release Health Records form.
Important Information About Your Body Mass Index (BMI)
If your BMI is 50 or over, and you have a procedure scheduled at Quadrangle Endoscopy Center, it is very important that you notify Physicians East, PA – Surgery as soon as possible at (252) 413-6298
Please find your height on the left side of the chart, and closest current weight across the top of the chart. The number found where that row and column intersect is your BMI.
Example: If your Ht. is 6'0" and Wt. is 212 (use closest value column of 210) your BMI is 29.
If you do not find your BMI on the chart and/or weigh over 330 lbs and think your BMI may be 50 or over, please call the number above so that we can assist you in calculating your current BMI.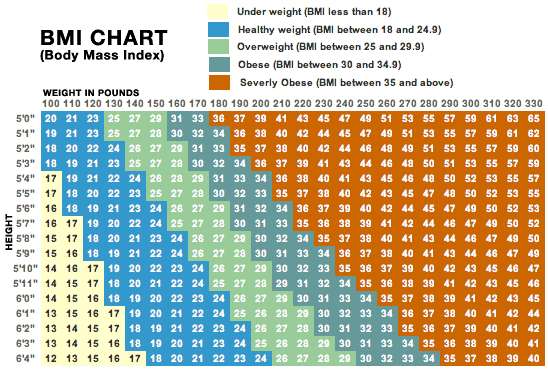 Our Office
1850 W. Arlington Blvd.
Greenville, NC 27834
Phone: 252-757-3636