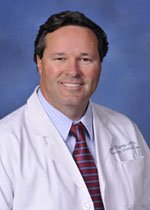 Locations
Location: Pulmonary & Critical Care – Arlington Blvd
1850 W. Arlington Blvd.
Greenville, NC 27834
Office: 252-413-6289
Fax: 252-752-0927
Specialities
Pulmonary & Critical Care
Biography
Dr. Fogarty is currently an attending physician in Pulmonary, Critical Care, and Sleep Disorders Medicine at Physicians East, P.A. and Vidant Medical Center in Greenville, North Carolina. He is on faculty as a Clinical Assistant Professor at The Brody School of Medicine at East Carolina University, and has twice been recognized for excellence in teaching and training of Pulmonary and Critical Care fellows. Dr. Fogarty completed his training in Pulmonary and Critical Care at the University of Rochester School of Medicine and Dentistry, and prior to that did his Internship and Residency at Long Island Jewish Medical Center in New York. He earned his M.D. at St. George's University School of Medicine. Dr. Fogarty is involved in the care of patients with a variety of lung and respiratory problems including Asthma, COPD, Lung Cancer, Interstitial Lung Disease, Pulmonary Hypertension, Sarcoidosis,and a host of other respiratory diseases. In 2014 Dr. Fogarty founded and currently oversees the bimonthly Physicians East Thoracic Oncology Multidisciplinary Tumor Board, which fosters the care of Lung Cancer patients and is accredited by the American College of Graduate Medical Education . Dr. Fogarty recently co-authored "Bronchoscopic Myths and Legends: The Utility of Rapid Onsite Cytologic Evaluation for Lymph Node Sampling by Transbronchial Needle Aspiration", Clinical Pulmonary Medicine, Vol.20,Number 1, Jan. 2013, evaluating advanced bronchoscopic techniques. Dr. Fogarty also Attends in the Medical Intensive Care Unit at Vidant Medical Center, overseeing the care of critically ill patients while engaging in teaching of Critical Care Fellows, Residents and Interns. Dr. Fogarty has been active in Sleep Medicine for twenty years, having helped start sleep medicine training at the University of Rochester School of Medicine and Dentistry in Rochester, New York. Dr. Fogarty's interests in Sleep Medicine include sleep-related breathing disorders, most notably sleep apnea and its impact in the workplace, narcolepsy, sleep movement disorders, circadian rhythm disorders, and restless legs syndrome. Dr. Fogarty also cares for active duty Marines with sleep disorders at the Cherry Point Naval Air Station in Havelock, North Carolina. Dr. Fogarty is also the Medical Director of the Pitt Community College Polysomnography Program, which trains and prepares Polysomnographic Technicians to become registered and work in the field of Sleep Medicine. Dr. Fogarty identifies the Physicians East Sleep Disorder Center as the premier location for identification of sleep disorders, treatment planning, and following through on this to assure success of therapy and improve the quality of life for his patients.