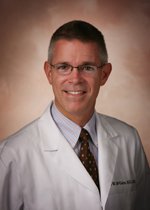 Locations
Location: General Surgery – Arlington Blvd
1850 W. Arlington Blvd.
Greenville, NC 27834
Office: 252-413-6735
Fax: 252-752-2019
Specialities
Biography
Dr. McGuire received his Doctor of Philosophy and Doctor of Medicine degrees from Wayne State University in Detroit, Michigan. He also completed residency in General Surgery and Advanced Laparoscopic Fellowship from Wayne State University. Dr. McGuire is certified with the American Board of Surgery and in advanced laparoscopic surgery. He is a fellow of the American College of Surgery and a member of ASMBS. Dr. McGuire joined the practice in 2011. To schedule an appointment with Dr. McGuire, please call 252-413-6735.