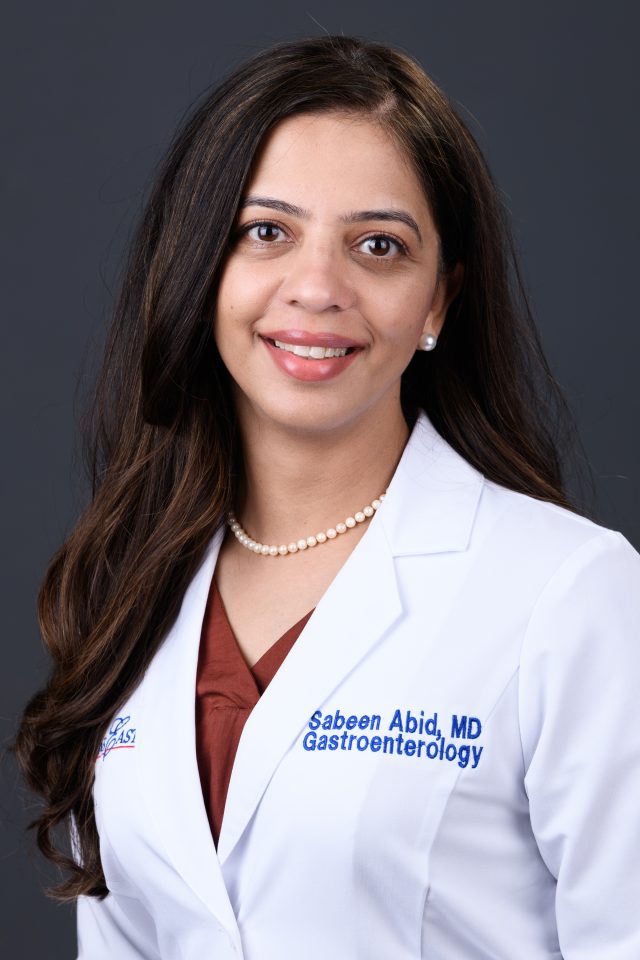 Locations
Location: Gastroenterology – Arlington Blvd
1850 W. Arlington Blvd.
Greenville, NC 27834
Office: 252-413-6260
Fax: 252-752-4117
Specialities
Biography
Dr. Abid completed her internal medicine residency and transplant hepatology fellowship at Drexel University College of Medicine, and Gastroenterology fellowship at The Brody School of Medicine. Prior to joining Physicians East, she served as clinical assistant professor at The Brody School of Medicine and Vidant Medical Center. Aside from general GI, Dr. Abid's areas of expertise are liver diseases, GI disorders in women, neurogastroenterology and motility disorders. In her free time, Dr. Abid enjoys traveling, interior design, practicing mindfulness, and yoga.